VICTORIA CROSS HEROES
(Ashcroft)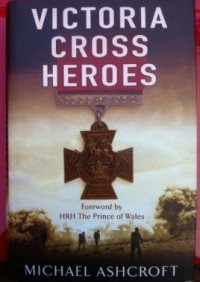 The book has been written to mark the 150th anniversary of the VC, which was created by Royal Warrant from Queen Victoria. The beauty of the VC is its simplicity and the fact that it is awarded solely on merit and for outstanding bravery in the presence of the enemy.
The book tells the story of how Lord Ashcroft has built up the world's largest collection of VCs over the past 20 years. He has assembled a collection of more than 140 VCs, which are now owned by a trust, which was set up to care for and protect the medals.
COVER PRICE £20

( Our Price )
Only £10