HELLO & A BIG WELCOME TO ALL OUR CLIENTS .....We hope you are all having a great 2020 and that it will continue to bring you health, wealth & success.
WE ARE OPEN AND FULLY AVAILABLE FROM 08:00am to 10:00pm EVERY DAY)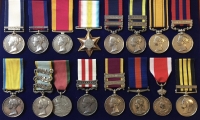 We look forward to hearing from you with your orders. For those of you who have purchased items from us & sold to us over the past years we thank you for your patronage & look forward to hearing from you again during 2020. If you are a new client we invite you to contact us today to reserve your selected items or let us know what you have for saIe.....

"24 / 7 / 365, We Never Stop Buying & Selling"

OUR NEW YEAR BUYING EVENT
"STARTS TODAY" ... 1st JANUARY 2020 WE ARE......BUYING ! BUYING ! BUYING !....WITH IMMEDIATE PAYMENT !!!! .... We Urgently Wish To Buy Medals of Every Type....Gallantry Groups, Single Campaign Medals & Groups to The Army, Navy, and with Particular Interest in ALL Medals from The Royal Flying Corps & The Royal Air Force........ "Call us today"....Immediate Payment .....We are fully available on 01342-870926 08:00am -10:00pm & via mobile phone on 07837-621144 if out of the office, & via e-mail at DRAGONBRIT@AOL.COM WELCOME TO THE NEWS & BLOG PAGE. WELL ! OUR NEW YEAR BUYING EVENT WAS A GREAT SUCCESS WITH MANY IMPORTANT NEW GROUPS BEING ADDED TO OUR WEBSITE OFFERINGS, WHICH INCLUDED THE MAGNIFICENT K.C.B M.C. GROUP TO AN AIR MARSHALL & SEVERAL EXCELLENT MILITARY MEDAL GROUPS. Many ( but not all ) of our new purchased are previewed on the Pre-Listing button on the Army Menu page and are also fully listed later in their relevant page sections.
ALSO INCLUDED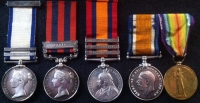 IS THE UNIQUE TWO CLASP NAVAL GENERAL SERVICE MEDAL TO MIDSHIPMAN L'ESTRANGE WHO FOUGHT TWO OF THE MOST FAMOUS ACTIONS OF THE AMERICAN WAR OF 1812...(TOGETHER WITH ALL THE SUBSEQUENT FAMILY MEDALS TO THE NEXT THREE GENERATIONS).....and...
AND ....THE SUPERB & UNIQUE U.S.A. CASUALTY D.F.C. GROUP TO FLT/ LT ART' DONAHUE THE FIRST AMERICAN TO JOIN THE R.A.F. IN 1940 AND FLY SPITFIRES DURING THE BATTLE OF BRITAIN ( 1939-45 Star & Battle of Britain clasp ). HE ALSO FOUGHT THE JAPANESE DURING THE BATTLE FOR SINGAPORE, FOR WHICH HE WAS AWARDED HIS D.F.C. HE WAS FINALLY LOST IN THE ENGLISH CHANNEL IN 1943 AFTER A FIGHT WITH A JU88....,but he took it down with him ..("you can always take one with you") .....
WELL.......IT'S NOW NEW YEAR AGAIN AND HAVING BOUGHT ITEMS FOR EVERY BODY ELSE, ITS NOW TIME TO TREAT YOURSELF TO THAT MUCH DESIRED PERSONAL PRESENT OR OTHER ITEM ON OUR SITE.

(THE BETTER £/$ EXCHANGE RATE)

As all our overseas buyers have seen, the new and more advantageous 'post-Brexit' currency exchange rate which is currently at only circa US$1.28 to UK£1.00 has made our items even better value if you are an overseas resident.A 10% DEPOSIT SECURES ANY ITEM LISTED ON THE WEB SITE, (or) WE WILL ACCEPT YOUR PART-EX ITEMS AS A DEPOSIT. (Or) BALANCE CAN BE PAID BY AGREED 'FREE' LAY-AWAY TERMS.SPECIAL NEW WEB SITE FEATURES ADDED OUR NEW AND FULLY ACTIVE "SEARCH" FACILITY WHICH WE PUT ON THE SITE DURING 2016 HAS PROVED TO BE A GREAT SUCCESS. THIS FACILITY WILL NOT ONLY FIND WHATEVER NEW AVAILABLE STOCK YOU ARE LOOKING FOR ON THE SITE, BUT ALSO ACTS AS AN ARCHIVE / RESEARCH RETRIEVAL TOOL. SO, YOU WILL ALSO BE ABLE TO CHECK BACK AND USE OUR UNIQUE SITE AS A REFERENCE GUIDE......WE ALSO ADDED TWO EXTRA THUMBNAIL PICTURES TO THE SHORT DESCRIPTION BOXES WHICH WILL ENABLE YOU TO BETTER SEE WHAT'S BEING OFFERED ON THE MAIN DESCRIPTION PAGES. WE HOPE YOU ENJOY SEEING & USING THESE NEW FEATURES .

(("PLEASE ALSO SEE OUR FULL PAGE BUYING ADVERT IN THE 2019 MEDAL YEAR BOOK"))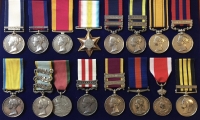 The year 2019 has been an incredible period for medals & military history.



WE HAVE HAD NEW STOCK CONSTANTLY COMING IN .

YOU CAN VIEW MANY OF OUR NEW ITEMS DIRECT AT THE 'SPECIAL PRE-VIEW' PAGE WHICH IS LINKED ON THE 'ARMY MEDALS' PAGE ( ON THE TOP MENU TAB ) & WE ARE CONSTANTLY LOOKING TO BUY ALL MEDALS AND DECORATIONS.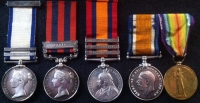 ARRIVED RECENTLY THE UNIQUE TWO CLASP NAVAL GENERAL SERVICE MEDAL TO MIDSHIPMAN L'ESTRANGE WHO FOUGHT TWO OF THE MOST FAMOUS ACTIONS OF THE AMERICAN WAR OF 1812. (Together with the medals to the next three generations of the L'Estrange family )

WELCOME TO THE NEW "MEDALS of ENGLAND" BLOG & MARKET NEWS PAGE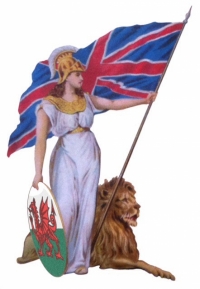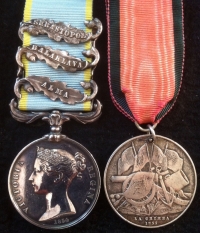 We are now the largest independent medal dealership in the United Kingdom.

'"THIS IS OUR 43rd YEAR IN THE BUSINESS"

(ESTABLISHED 1977)

WE BUY & SELL ALL TYPES OF MILITARY MEDALS AND DECORATIONS.

Please see our

'SELL US YOUR MEDALS'

link at top left on this page and on the home page.This explains everything you need to know about selling your items to us.

WE BUY 98% OF EVERYTHING SENT TO US FOR PURCHASE.
Well ! The smmer is now here (in England at least ) Historically this is the time of year when the bright weather & some free time enthuses many collectors to look over their holdings with a view to buying, selling and exchanging. Please be aware that we are available 365 days of the year to assist you with sales and purchases of all medals & decorations. Since new year 2018 we have as usual purchased some great new items in all areas. From early Victorian Army medals, through World War One and World War Two to Modern items we have representations in almost every area. We now have the
THE LARGEST 'ON LINE' STOCK OF WORLD WAR 1 MEDALS IN THE WORLD.
With an accent on the medals of the valiant young men who gave their lives for our freedoms, we attempt, and particularly in the Centenary period of 2014-2018 to honour and perpetuate their memory for both the current generation and for the countless generations yet to come.
AIRCREW EUROPE STARS
We are now
Paying £275
for MINT Aircrew Europe Stars.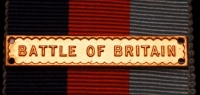 BATTLE of BRITAIN CLASPS
We are now
Paying £1200-£1500 Each for Genuine Clasps
WE URGENTLY WISH TO BUY ALL WW1 MEDALS , PARTICULARLY COMPLETE 'CASUALTY' GROUPS WITH PLAQUES & PAPERS. ALSO, GALLANTRY MEDALS OF ALL TYPES. We Specialise in ROYAL FLYING CORPS & ROYAL AIR FORCE MEDALS OF ALL TYPES & PERIODS.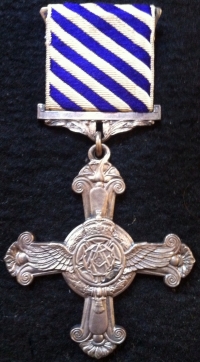 DISTINGUISHED FLYING CROSS & DISTINGUISHED FLYING MEDAL GROUPS ALWAYS WANTED , ALSO LOG BOOKS ETC.BUYING OR SELLING, WE LOOK FORWARD TO HEARING FROM YOU.PLEASE NOTE THAT WE ARE ALWAYS DELIGHTED TO CONSIDER PART-EXCHANGES & EXCHANGE DEALS ON ANY ITEM LISTED ON THE WEB SITE. WE SELDOM FAIL TO DO A DEAL WITH ANY SERIOUS BUYER OR SELLER.





WE LOOK FORWARD TO HEARING FROM YOU
01342-870926. or. 07837-621144. or dragonbrit@aol.com.ALAN THOMAS