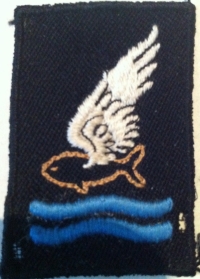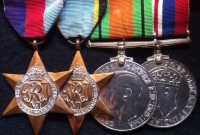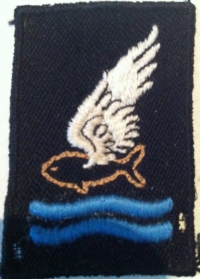 An Historically Important 59 Squadron ( Blenheim) Observer's Group of Four To:
AC2 (Fitter) -Sqd/Ldr (Observer Navigator) WALTER J. SANDERSON R.A.F. Born, Barry, Cardiff, Wales, 9th May 1914.

Joined the RAF in about 1931.Saw pre-war service with 203 Sqd (IRAQ) on Short Singapore Flying Boats. Also served with 28 Sqd (Ambala) India in 1938.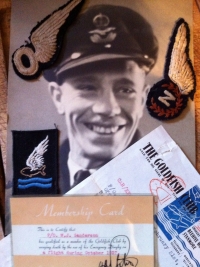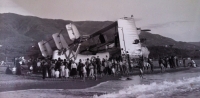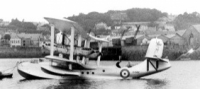 GOLDFISH CLUB MEMBER. (Badge & Card)

Walter James Sanderson was involved in the crash of Short Singapore Flying Boat K.4582 in Italy in October 1937. He survived the crash by taking to a life dinghy. This was the aircraft of the squadron commander which ended up beached & broken on the Italian coast on a transit fight from Iraq to the UK.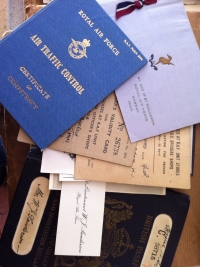 Masses of service paperwork with two large albums of photos & original badges etc.Too much to list or picture in this photo !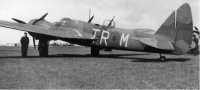 [59 SQUADRON IN THE BATTLE OF FRANCE]During the Battle of France the squadron was based at POIX and like many of the earlier entrant squadrons of the RAF "advanced air striking force (A.A.S.F.) who had arrived in France on 2nd September 1939, although arriving later, 59 squadron had suffered major losses to the ME109 fighters of the Luftwaffe. When the fall of France took place, the airmen of 59 squadron evacuated POIX in a BIG Hurry and after burning the non-airworthy machines and surplus flying kit & records etc made fast tracks back to the UK. Like pretty much ALL the early and original log books ( including that of my own father who served on 226 'Fairey Battle' Squadron. ) it was sadly lost in the security burning & evacuation procedure. An official internal front cover note in the present log book ( from November 1940 ) refers to the loss of 'the old log book' with the previous flying totals given and signed up by the 59 Squadron C.O. Sqd/Ldr Freeman. Sgt Sanderson's sorties during the Battle of France & Battle of Britain period amounted to 45 ops' totalling 100 hrs 45 mins. His previous pre-war flying is also accounted for in this frontal note as some 553 hrs. ( also , there's an original pencil fly leaf note made by Sgt Roberts himself which says " Lost in POIX France, before Nazi overthrow ----escape to UK" ...Like all the early RAF bods in France...when France quit to the Germans they were lucky (and happy) to get out with their skins intact !! Luckily, details of this units operations have survived in part in the ops' records at the National Archives where we will be visiting soon to see what still exists. My own father often related the story of his own last minute escape "with what he stood up in" from France in June 1940.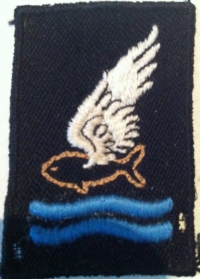 [59 SQUADRON IN THE BATTLE OF BRITAIN]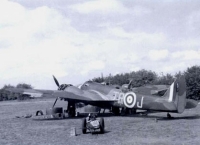 After it's hurried evacuation from occupied France the squadron set up shop at RAF THORNEY ISLAND. It then took on an invaluable job in the Battle of Britain with Coastal Command. It was tasked with the 'round the clock' bombing of the French channel ports, the U-Boat Pens, Fuel Dumps, Invasion Barges & German fighter airfields. During these efforts, many of which took place in broad daylight in the less than defendable old Blenheims, there were 16 aircraft lost to flak & fighters with the loss of 33 brave crewmen.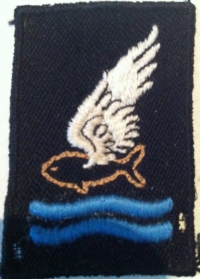 Then having taken a magnificent & totally full role in the Battle of Britain,( shooting at & being shot at by ME109's & ME110's etc,) the M.O.D. ( in it's wisdom ) in late 1960 issued an unbelievable air notice to all but one of the four Blenheim squadrons stating that as their crews were not flying 'fighters' that they were no longer permitted to wear the Battle of Britain clasp and informing them that they were being unceremoniously 'removed' from the Battle of Britain roll !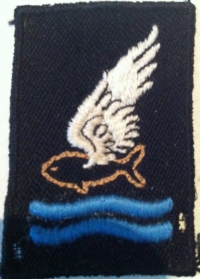 As one can imagine this caused an almighty 'stink' in the squadrons concerned.So, what we have here is the service record & medals of a truly exceptional airman who rose from the very lowest rank in the RAF to take his place with the other heroes on the endless and eternal stage of British valour in what was perhaps the most critical battle in human history. We here therefore proudly offer Sqd/Ldr Sanderson's Aircrew Europe group.. (NOTE) Some years ago when I was honoured to know the late Jim 'Ginger' Lacey DFM* he described the situation with the Blenheim crews' clasps as "A TOTAL INJUSTICE" ....and added "THERE WAS A LOT MORE TO THE BATTLE OF BRITAIN THAN HURRICANES & SPITFIRES " .....so, coming from him ....that was good enough for me .M.O.D. ...hang your heads in shame !!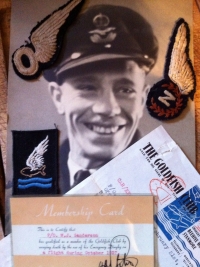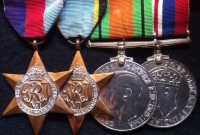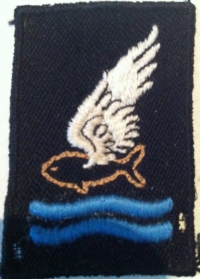 SOLD NOTE: Sqd /Ldr SANDERSON's dad's WW1 St John & Mercantile Marine group is also available ....please paste the link below into your browser: http://www.medalsofengland.com/medals.php?id=72&medalid=1452