An interesting and slightly later RFC entrant on November 1914.
1914 Star & Bar Trio,
To:
1553. 2/A.M. W.N. JACKSON.
ROYAL FLYING CORPS


Wilfred Nicholas Jackson was a pre-war motor mechanic from Birmingham and joined the RFC 'for the duration' on 14th August 1914 aged 25. He attempted a flying training conversion at BROOKLANDS on Maurice Farman "shorthorn" bi-planes from 25th October 1916 to 15th January 1917.
SEE LOG BOOK (Left)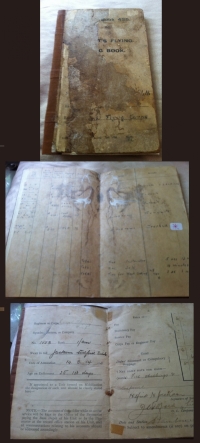 After a a bad crash on his 1st Solo on 27th Nov, 1916, he ended up in Brooklands Military Hospital until 22nd December 1916 when he is again seen in training. Clearly not a gifted pilot, he was 'chopped' from the course on 15th January 1917.
He remained in the RFC and later the RAF where he is seen as Flt/Sgt Chief Mechanic on 1st April 1918 at the time of the RAF formation.
He later transfered from the Air Station at PULHAM, to the RAF Engine School at RAF HALTON (26th Jan 1920)
Group includes his professionally restored Flying Log Book and Army Pay Book. A lighting switch panel (from his crashed aircraft ? )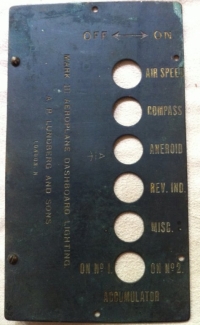 There are a number of excellent photographs including some of Jackson in hospital, and on an RFC truck/car ransport . (Quite what it was doing advertising a Building Company is a mystery ?)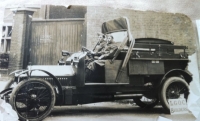 , and a letter from a fellow Belgian hospital patient ( in French). Also included is a genuine RFC man's brass hat badge and an RFC cloth shoulder title. Copies of Service record and his original Army pay Book are included in this lot.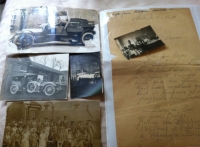 All on original Ribbons and with an original 1914 Clasp .
A VERY RARE GROUPING WITH ORIGINAL LOG BOOK .


£1650