ROYAL NAVY WW2 & POST WAR
Naval General Service Medal 1918 -1962
 "Minesweeping 1945-51"
 Group of Six.
1939-45 Star, Atlantic Star (F&G Bar) Pacific Star, Defence Medal, War Medal.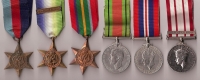 To:
KX91835. C. BUSH. CPO. RN.
 A pleasing group to a man (probably a senior stoker) with wide ranging Naval service in WW2 and post war (cleaning up the mess !)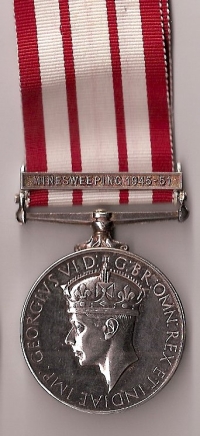 The NGS is in 100% "Mint State" and a wonderful specimen medal. 
£425