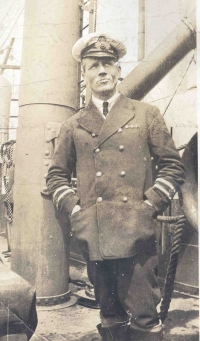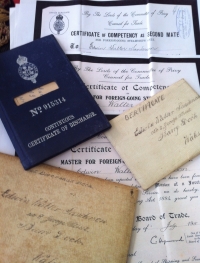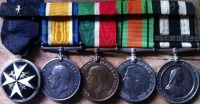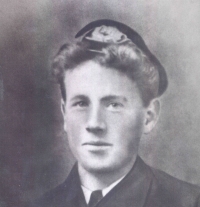 An Unusual St John (serving brother) & Mercantile Marine & War Medal pair with St John Service medal (5 year clasp) To:
EDWIN WALTER SANDERSON.

With 2nd /1st Mate & Masters Certificates & Continuous Discharge Book. (Original Masters Certificate present) [BIOGRAPHY] EDWIN WALTER SANDERSON was born in Heslerton, Yorkshire in 1890.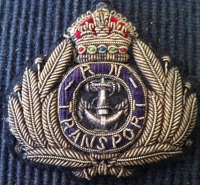 He served as 2nd Mate from 23rd May 1913 in foreign going steamships, rising to 1st Mate 17th March 1916 and to Master on 29th June 1918, thus serving as part of the R.N.Transport Service (O.H.M.S) throughout WW1. His recorded address was 8 George Street, Barry Dock, Cardiff. His first continuous discharge book was lost with the vessel SS IKBAL which was torpedoed and sunk by U-93
(Kpt Edgar Von Spiegel Von und zu Peckelsheim) on 29th April 1917, in the Atlantic, 200 miles off Bishops Rock. The ship was carrying ammunition from St John N.B. to Falmouth. The Master Captain A.D. Burroughs & two gunners were taken P.O.W. (NOTE) The next day U-93 attacked HMS PRIZE of which in superlative defence Lt W.E. SANDERS won the VICTORIA CROSS.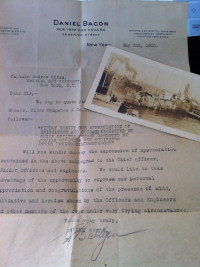 The current C.D. book which was issued at Plymouth on 10th May 1917 runs from 21.3.17. and takes into it's period of record the IKBAL sinking record and his gallantry in New York harbour when he and his shipmates aboard SS BEREBY assisted in the evacuation of the crew from an Elder Dempster line ship which had caught fire at berth. (Letter of appreciation & picture of damaged ship)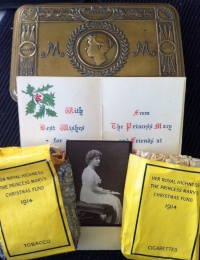 Also included is Mr Sanderson's original 1914 Princess Mary Brass box & part contents ( The tobacco is 25% remaining & most of the cigarettes are still present )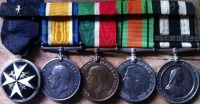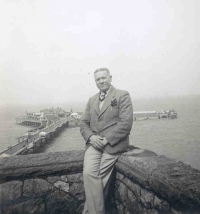 AN EXCELLENT & WELL DOCUMENTED & ILLUSTRATED ASSEMBLY OF MUCH HISTORICAL IMPORTANCE. (**Also please note that the RAF ( Battle of Britain) medals to Mr Sanderson's son are also listed in our RAF WW2 section)£895. Enquiries & Part-Exchanges Welcome.