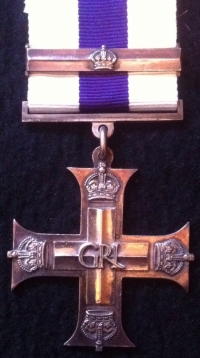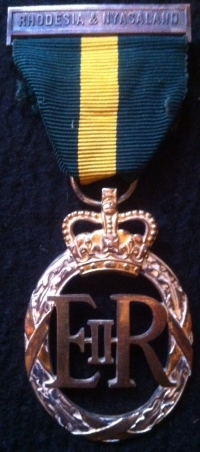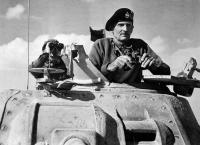 A Rare & Astonishing (IMMEDIATE) "DESERTS RATS" (TANKS). O.B.E. MILITARY CROSS & "El ALAMEIN" BAR (R.H.A / RHODESIA)
Group of Ten, To: Lt Col E.R.FOTHERGILL.

O.B.E. (Mily) Military Cross 1942, & Bar 1943. 1939-1945 Star; Africa Star (8th Army) Italy StarDefence Medal War Medal (MID)Africa Service Medal (SR. 598844 E.R.Fothergill) Coronation 1953Efficiency Decoration, E.II.R. (Rhodesia & Nyasaland)

[MILITARY CROSS "Immediate" CITATION]LG 13 October 1942 " On 9th July, 1942 this Officer was O.P. Officer to the Battery on a General Stuart Tank in an area South of the Ruweisat Ridge 884275. He had with him a 6 pr A/Tk gun. He went forward at first light accompanied by a 6 pr A/TK gun to occupy a point in front of our forward troops. He found an enemy strong point occupying ground from which he wished to observe. By well directed shell fire he silenced two A/Tank guns and drove some of the enemy Infantry from their trenches. He then attacked the enemy with his tank with 37 SQ and machine gun, and denied the strong point to the enemy. He remained in command of the ground till forced from his position by 5 enemy tanks about an hour later. During that period he directed several most successful shoots on the enemy. Lieut.Fothergill showed a complete disregard of his personal safety and set a fine example". 2nd Regt. RHA (BAR for MC) Received for services during Battle of El Alamein in the field 17 Dec. 1942 Immediate.(1 of only 6 Awarded to Rhodesians for WWII)

[BAR to MILITARY CROSS "Immediate" CITATION]LG 28 January 1943 Lieutenant Royal Horse Artillery. "This Officer was OP Officer in one of L Nery Batterys Stuart OP Tanks on 1 Nov 42. At first light the OP was operating with "A" Sqn Warwickshire Yeomanry at 86402958. As the Sqn advanced it was engaged with heavy arty and small arms fire. The advance was halted and as it grew light, it became apparent that the Sqn had entered a very heavily defended area. It was engaged from three sides by arty, machine gun and rifle fire and within an hour, all but two of the tanks had been knocked out. Lt.Fothergills tank was damaged by a shell, which burst almost underneath it and blew off his wireless aerials. He managed however to get it into a semi—hull down postion and having re-established communication, proceeded to bring down most effective fire on the enemy guns. He remained in this very advanced position throughout the day under almost continuous arty and small arms fire and by his fire knocked out several of the enemy guns and succeeded in preventing the crews of the remainder from manning them. Throughout the day he calmly passed back most valuable information and never once the slightest hint of his own personal danger.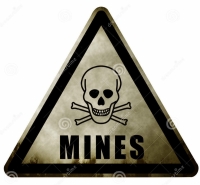 At night he brought his very badly damaged tank back to his troop position through a very indifferently marked minefield".

[BIOGRAPHY

] Born 3rd March 1914. Barberton, Prince Edward School Salisbury, Southern Rhodesia, Occupation Civil Servant (Rhodesian) 4th May 1933 Territorial Active Force Southern Rhodesia 3rd Sept 1939-4th May 1940 Bdr/Sgt Southern Rhodesia Light Battery 4th May 1940 -30th Oct 1940 Sgt/WOII 4 R.H.A. (MEF) 1st Nov 1940-28th Feb 1941 Cadet; Cadet Bty.Potch. 1st March 1942-30th June 1941 2/Lt B.D.R.A. and Transit. 1st July 1941-1st Sept 1942 2/lt 2 R.H.A. 1st Sept 1942-17th Dec 1942. Lieut 2 R.H.A. 17th Dec 1942-29th June 1943 Capt. 2 R.H.A. 29th March 1943- T/Major Bty.Cmdr. 3/17 Rhodesia Field Battery(v) S.A.A.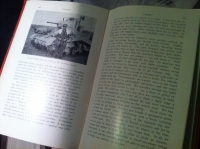 Lt Col Fothergill wrote and published an excellent book on his WWII service. An original copy of which is included along with an extensive research folder which contains all the relevant information about the group, it's medals & citations etc.

"GUNNERS" A Narrative of The Gunners of Southern Rhodesia During The Second World War", By "TORT" [Maj. E. R. FOTHERGILL, MC + Bar]

Published by The Southern Rhodesian Artillery Association Salisbury in Salisbury 1947.

A very rare opportunity to acquire a truly superb multiple gallantry tanks group to a soldier who fought and was decorated during one of world history's all time classic battles.

SOLD