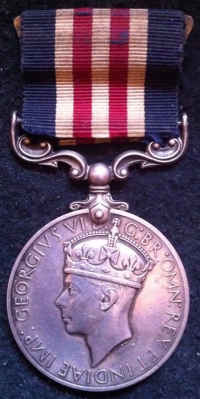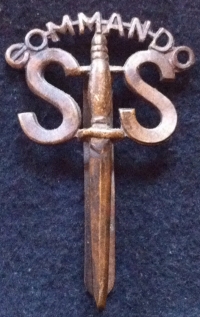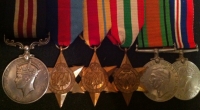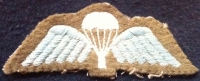 A FINE & RARE (IMMEDIATE)

"SPECIAL FORCES COMMANDO"(SICILY)

"OPERATION BLACKCOCK" MILITARY MEDAL. To:

2620077 Gdsm-L/Sgt. J.E. WHITE. No.2 COMMANDO, SPECIAL SERVICE BRIGADE & GRENADIER GUARDS.

"ONE OF LT/COL "MAD JACK" CHURCHILL'S COMMANDOS" John Edward White was from Brighton & attended school there. Before the war he worked in the family fishing business in Brighton. He was also part of the famous R. WHITES LEMONADE family. After the war he worked for the M.O.D. He died at home in Hayworth Middlesex age 74 in about 1992. He is shown standing second from the left, in uniform & beret, in the picture below.

MILITARY MEDAL. 2620077 L/Sgt J.E. WHITE. G. GDS. 1939-45 StarAfrica StarItaly StarDefence MedalWar Medal

L/Sgt Whites's MM was one of only 44 such awards to the unit during WW2.

[CITATION READS] Sergeant WHITE was Section sergeant of No.1 Section, No.3 Troop, No.2 Commando. He showed excellent leadership and military ability in the clearing of homes in the village of SCALETTA on the morning of 16th August 1943 showing complete disregard of his personal safety, yet making use of cover that was available as opportunity offered.Later in the day, he continued to show much energy and determination in keeping the Section together and moving well in arduous cross-country movement through the hill country North West of the CATANIA-MESSINA road. Signed J.M.T.F. CHURCHILL, Lieut-Colonel, 26th August, 1943. Granted an Immediate M.M. [THE SITUATION & ACTION] The date of White's joining No. 2 Commando remains unknown, but in all probability it was in the summer of 1943, when, as part of No. 2 Special Service Brigade, the unit was ordered to the Mediterranean and went into action at Catania during the the invasion of Sicily. Commanded by Lieutenant-Colonel J. M. T. F. "Mad Jack" Churchill, D.S.O., M.C., a sword brandishing, bow and arrow marksman and legendary Commando C.O., No. 2 Commando was next assigned to the Salerno landings, in which operations it suffered heavy casualties.

LT/COL "MAD JACK" CHURCHILL. DSO* MC*

Jack Churchill was the last British soldier to kill an enemy soldier with a longbow in combat. SCALETTA. In the early morning of the 16th August 1943 Sgt John White was heavily involved in the street fighting which took place in Scaletta Village during a highly dangerous house to house clearing action against German Troops who as a rear guard had established themselves in civilian houses in the village. During this action No.2 Commando sustained one officer & three men killed, with 14 men wounded. The main body of enemy soldiers were just about to be trucked out of the area toward their evacuation point at Messina but had been intercepted in their transports and dealt with by other members of No.2 Commando. The action at SCALETTA which resulted after the No.2 Commando beach landing just north of this village led to the award of several gallantry awards including a further MM to another man, serving under John White.This was war substantive sergeant / Private Albert E. MYRAM, M.M. ( who joined the unit at Gibraltar ) also in No.3 Troop of No.2 Commando (Somerset Light Infantry) .....part of his citation which substantially amplifies the situation on the ground reads: ".....This man backed up Sgt White, his Section Sgt, admirably during the street fighting in Scaletta village on the morning of the 16th August 1943. He showed much enterprise and dash in seeking out and killing the German enemy, who were holding buildings in the village. " (LG.16.11.43)In fact Sgt White's No.3 Troop was a seriously 'crack' unit as it won yet another Military Medal, when 5337785 Pte. B. Hendry, of No.2 Commando (Royal Berkshire Regt) was decorated during an action in Albania some weeks later. A RARE, EXCELLENT & SELDOM SEEN "SPECIAL FORCES / COMMANDO" GALLANTRY AWARD FOR THE ITALIAN CAMPAIGN. (SOLD) .