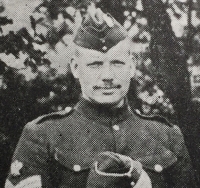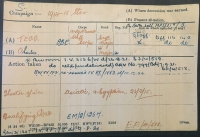 An Outstanding Boer War & Great War Group of Nine. OBE (Mily) QSA (6 clasps) 1914-15 Star Trio (MID) LSGC (EDVII) With three Belgian Decorations. To:

Pte-Cpl-Major R. TEGG, 2nd Bn East Surrey Rgt

&

Military Provosts Staff Corps.

[THE MEDALS]

OBE (Military) For Egypt (Kings Honours. LG. 3rd June 1919)

QUEEN's SOUTH AFRICA MEDAL

(Six Clasps) South Africa 1901 Laing's Nek Transvaal Relief of Ladysmith Orange Free State Tugela Heights

3966.Cpl R. TEGG. 2nd Bn East Surrey Rgt

1914-15 Star (The Group is supplied with an "ultra rare" original blank 1914-15 star...*see note below)

*Mr Tegg was entitled to, but never issued with his star. The medal was applied for in February 1919 but was quite clearly never issued to him. This is clearly reflected by lack of any references on his MIC. His name also does not appear on the medal rolls for a Star which fully confirms its non issue.

WAR MEDAL,

Major C. TEGG

VICTORY MEDAL,

Major C. TEGG

M.I.D.

(London Gazette, 5th June 1919)

L.S.G.C.(EdVII)

1261. S. MJR. C. TEGG. M.P.S.C.

Order of Leopold II

(Officers Badge) Civil ...Belgium

Order of Leopold

(French Knights Badge) With Swords ...Belgium

Order of The Crown

(Knight) With Swords ...Belgium

[BIOGRAPHY]

Charles Tegg was born in Newbury, Berkshire in 1876/77 and joined the 2nd East Surrey Regt at 15 years and 11 months on 31st December 1892 at Tipperary, Ireland. He had previously been a labourer. He then served at home and in Malta 1893-95 and in South Africa 1899-1901 followed by service in Hong Kong in 1913-15.

[A VICTORIA CROSS CONNECTION]

Sgt Charles Tegg was a Sergeant in the same 2nd Bn East Surrey Regt NCO's mess as Sgt Albert Edward Curtis V.C. who's Victoria Cross Group we held many years ago. The Curtis group is now on display at the IWM Lambeth as part of the esteemed Lord Ashcroft VC Collection. Sgt Curtis and Private Morton DCM had saved the life of Colonel Harris the Commanding Officer under heavy Boer fire. It's pretty certain that the then Cpl Tegg actually witnessed the then Cpl Curtis & Pte Morton carry out their supreme acts of valour.

[FIRST PERIOD OF SERVICE]

Mr Tegg was officially pensioned on 31st May 1916, but it's clear via his very comprehensive service papers that at only 39 years of age he actually elected to continue in service with the Military Provost's Staff Corps, firstly with service as a Commandant 2nd Class In Detention Barracks (London Gazette 21st June 1916) and later in the war as a Senior Prison Governor in the field. He is finally seen relinquishing his later appointment of "Governor 1st Class" Military Prisons in the field. (London Gazette, 1st December 1920) It is believed that Major Tegg was the Governor of one of a major military prison in Belgium during the period 1917-1918 for which exemplary service he received his three Belgian decorations. After the Great War Mr Tegg served in Egypt as a senior police officer in the Cairo Police. He died on 3rd July 1935 in the Victoria Hospital, Cairo. (See Trustees Notice, London Gazette 17.3.1936.)

[SPECIAL NOTE]

The medals were originally sold by the recipient's family in Reading, Berkshire, in which area (Pangbourne) was the original (MIC) declared issue address of Mr Tegg in the early 1920's. When they came to us they were "swing mounted as worn" and arrived without the unissued 1914-15 Star. The original ribboning was in such a poor state that we felt compelled to sympathetically renovate the group which is now on clean original silks. The three Belgian decorations were clearly awarded to Mr Tegg some years after the end of the Great War in recognition of his later service as a senior military officer in military prisons in the field (Flanders and France.) As is normal with many of the later awards they are not the subject of an entry in the London Gazette but are entirely correct and quite obviously concurrent with his known service. Comes with an extensive file of papers including his original attestation papers, MIC, London gazettes, etc.

A truly excellent and highly unusual group to a man who was promoted from the ranks to the senior commissioned ranks with very long and distinguished service in several areas of the army including the rare and seldom encountered M.P.S.C.

£2995

with part-exchanges welcome.