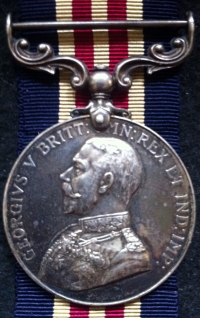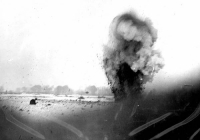 AN EXCELLENT

1st DAY OF THE SOMME "Beaumont Hamel"

MILITARY MEDAL, Q.S.A. & K.S.A. with 1914-1915 Trio.

BADLY WOUNDED 1st JULY 1916 at Beaumont Hamel.

KILLED-IN-ACTION. 2nd October 1916, Le Sars, Somme.

To:

6794. Pte-Sgt James Hogg 1st KING'S OWN SCOTTISH BORDERERS & 9th YORKS & LANCS REGt.

Served in South Africa, Egypt and India before the outbreak of The Great War.

[THE MEDALS]

Military Medal:

6794 SJT J Hogg 1/KOSB

Queen's South Africa Medal:

6794 Pte J Hogg 1/KOSB Cape Colony, Orange Free State, Transvaal,

King's South Africa Medal:

6794 Pte J Hogg 1/KOSB South Africa 1901, South Africa 1902,

1914/15 Star:

6794 Pte J Hogg K O Sco Bord

British War & Victory Medals:

6794 SJT J Hogg KOSB

[BIOGRAPHY]

James Hogg was born in Berwick, Northumberland and as a 19 year old Labourer he attested for the King's Own Scottish Borderers (KOSB) at Berwick on Tweed 4th October 1899. Joining the 1st Battalion on enlistment he was posted to the 2nd Battalion on 7th November 1906 and back to the 1st Battalion on 2nd December 1910. He was a short lad of only 5ft 3". Serving in South Africa from 4th January 1900 to 16th February 1903 and Egypt 21st November 1906 to 3rd February 1911. After arriving home from overseas service he had clearly gone out on a bender in Berwick on Tweed at Christmas 1903 and he was tried by the civil court and fined half a crown (12.5p) for "drunk and disorderly behaviour" in Chapel Street. He was threatened with five days hard labour if he failed to pay. It was whilst serving in Egypt that he had his QSA and KSA stolen in Cairo on 24th May 1907 and identical replacements were supplied to him at public expense after an official enquiry. These are indistinguishable from the first medals which vanished after a night out at a bar in a bazaar in Egypt 110 years ago. During 1908 he was in the defaulters book no less than five times for being drunk on duty. Fined 10/- for the first two offences with 7/6d and 5/- for the next two with 7 & 8 days C.B. added on each occasion. He later served in India again from 4th February 1911 to 1st November 1914 and with the Mediterranean Expeditionary Force in the Dardanelles from 17th March 1915. Appointed Lance Corporal 16th August 1915, promoted Corporal 1st February 1916 and Sergeant 10th March 1916. The 1st KOSB were landed at 'Y' Beach Gallipoli on 25th April 1915 and during two days of vicious hand to hand fighting they suffered 296 casualties, were withdrawn and taken back out to sea and landed again at 'W' beach on 27th April. They were to see much further action before being finally withdrawn to Lemos during the night of 8th - 9th January 1916. Arriving in France on 9th March 1916 the 1st KOSB were part of 87th Brigade 29th Division and on 1st July 1916, The First Day of the Battle of The Somme, they took part in the disastrous attack on Beaumont Hamel. Moving up from Acheux Wood during the night of 30th June they entered the front line on the extreme right of 29th Division in front of Beaumont Hamel. Following the 1st Battalion Royal Inniskilling Fusiliers into the attack on the morning of 1st July, they became part of the disaster, and after being swept by Machine Gun fire the 1st Battalion KOSB suffered 552 killed and wounded. Sergeant Hogg was badly wounded during the attack on 1st July when he sustained a gun shot wound to shoulder. Treated at No 6 General Hospital, France and after a period of convalescence in Etaples he was transferred to the 9th Battalion York & Lancaster Regiment on 2nd October 1916 as number 34869.

Awarded the Military Medal for gallantry on 1st July 1916 the award was published in the London Gazette of 11th November 1916 page 10924.

Sgt James Hogg was Killed in Action at the Battle of Le Transloy during his new battalion's attack on Le Sars on 2nd October 1916. He was 34 years old and having no known grave he is commemorated with eternal honour on the Thiepval Memorial to the missing. With copy London Gazette entry and header for MM, and a very large and unusually complete file of comprehensive service papers. £3250. Part Exchanges Welcome ...Call us today on 01342-870926.