A Classic and Rare WW1 "Kill"
by
Werner Voss
(Germany's 2nd High Scoring "Blue Max" Ace)
Iron Cross 1st & 2nd Class. 
(At that time the Commonding Officer of Jasta 5).
His 29th of 48 Victories.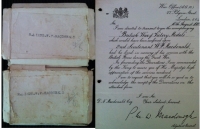 British War Medal & Victory Medal pair.
To:
2/Lt W.F. MacDonald. R.F.C.
(Pilot with 18 Squadron)
Who, with Lt F.C. Shackell, 
was
KILLED IN ACTION
in an F.E.2b
Serial No. A5502. North of Havrincourt 
on
23rd May 1917 at 1425 hours.
2/Lt Wilfred Ferguson MacDonald was born in Ottawa, in 1894.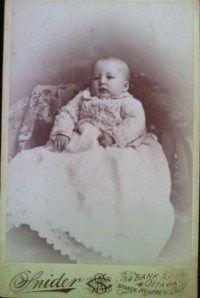 He was the son of Donald N. MacDonald and Jennie Ferguson of MISTATIM, Saskatchewan, Canada.
He was awarded an R.A.Club Aviators' Certificate (No. AM437) on 18th March 1916. He continued pilot training and joined 18 Squadron in France. He claimed one enemy aircraft shot down and out of control. (Copy Combat reports included). He was only 22 and is buried along side his Gunner-Observer Lt. Frank Charles Shackell in the Red Cross Corner Cemetery, Beugny, France.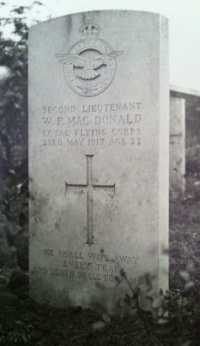 With original Illuminated Memorial Scroll,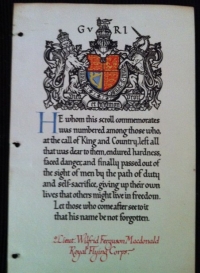 (ring binder holes at left)
Original named boxes and internal brown packets.
1917-18 period RFC Wings and an Officers' coppered type cap badge
 Original medal issue letter, Photograph (cabinett card) of the recipient as a baby.
Photograph of his WW1girlfriend, A Miss A. Kitchen,of the USA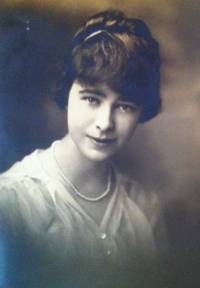 Also, various papers and copy research, MIC etc.
Medals totally 'Mint State' and unworn with original mint folded ribbons.

A selection of famous photographs of Lt Werner Voss, including one where he is speaking to non other than The Red Baron himself !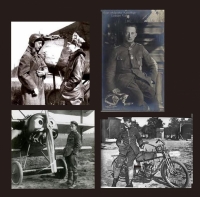 A Superb RFC pair of great historical importance and rarity !
(In over 30 years of dealing in Aviation Medals I've only ever seen
two previous Voss casualties before, and nothing ever as complete as this !)  
SOLD