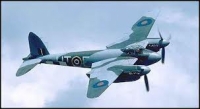 THE FAKE MEDAL FORUM
Recently, a seller on a well known internet auction site listed a medal group at a price of £245 which contained a 'Bogus' Battle of Britain clasp and a 'Fake' Aircrew Europe Star......Many potential bidders saw this group on line and respectfully contacted the seller to advise him that the medal and clasp were BOTH clearly fakes.

The other medals in the group were worth £50 at the very best.

The seller's responses and attitude were both poor, misleading and cocky. His 'angle' was that there were many copies around but basically he said he 'didn't know' if they were copies, and frankly he didn't care less.
He said, "Make your own mind up" which we don't feel is quite the attitude, when, after many many contacts, he knew full well he was peddling fakes at large money !

Despite many polite suggestions from viewing collectors he failed to alter his text (or his £245 starting price) to reflect the truth or to give a proper value and description to his goods. If you were tyring to sell a fake Rolex watch or a copy YSL handbag in this manner you would probably get arrested!

Someone in Germany bid £245 for this lot but didn't pay as he was clearly told that he'd been misled by an incorrect description. The group was subsequently re-listed at £255 but, not surprisingly after the bad publicity, it thankfully failed to sell.
Basically, this particular auction and seller's somewhat common, typical and deceptive attitude was the straw which broke the camel's back. Many of my collectors contacted me and several other well known dealers in frank disgust. For many years now it has been a source of constant annoyance to honest and regular collectors that this type of misleading activity, mainly with fake Aircrew Europe Stars, has been able to continue unchecked on the internet.
Thus, and after many phone calls we decided that something needed doing.......... and THE FAKE MEDAL FORUM was born.
These constant and bogus internet auction sales have not only caused much disappointment and financial loss to genuine medal buyers (who have frankly been robbed), but we know it is now at a stage where it's discouraging new collectors from coming into the market or joining the hobby. We feel that this state of affairs cannot be permitted to continue.
We also strongly feel the situation merits our full attentions in an effort to better protect the memory, the names and the heroic deeds of the brave and valiant airmen of the RAF, the soldiers of The British Army and the Sailors of the Royal Navy, who sacrificed so much to win the Genuine, Rare and Historic Medals, Clasps and Awards which as dealers and collectors we are so very privilaged to handle.
We have started the FAKE MEDAL FORUM so that anyone who is unsure about the validity of any number of different medals or clasps, be they an internet user or a private buyer or seller, can visit and compare pictures and details of the right with the wrong....and the fake with the genuine.

There is also a link ( on the upper right corner of each page ) where anyone who wishes to report the sale of a fake on the internet can contact us. We will then, if the description does not correctly describe a fake medal for what it is, list the auction's details on this site so that genuine collectors are not defrauded by the unscrupulous.
It will take a little while for us to upload all the various comparison pictures and write all the descriptive text but we hope that you will all stay with us during this process and keep coming back to our site. And ....if you have any good pictures of misleading items or details of known bogus sellers, we would be very pleased to have them for inclusion on the new site.
WISHING YOU ALL A SAFE & EXCITING COLLECTING EXPERIENCE.

*Please see below a selection of GENUINE R.A.F. items from stock*
Medals of England

----------------------------------------------------------
FOR YOUR REFERENCE & ENJOYMENT HERE ARE SOME 100% GENUINE EXAMPLES OF OFTEN FAKED ITEMS.
A GENUINE 'BATTLE OF BRITAIN' CLASP

A GENUINE 'AIRCREW EUROPE' STAR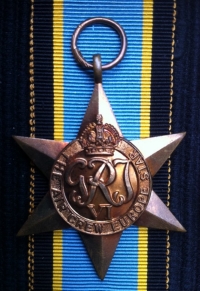 A GENUINE 'BATTLE of BRITAIN'
DISTINGUISHED FLYING CROSS (1940)
& AIRCREW EUROPE STAR (France & Germany)
GROUP of FIVE WITH ORIGINAL PADDED PERIOD WINGS
(Click to Enlarge)
*ALL ITEMS SHOWN HERE ARE AVAILABLE ON THE R.A.F. WW2 PAGES OF THE WEB SITE.