CAMPAIGN SERVICE MEDAL
Borneo, Malay Peninsula, Northern Ireland.
SOUTH ATLANTIC MEDAL,(with Rosette)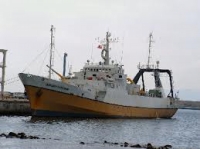 HMS FARNELLA
&
L.S.G.C. (Navy)
HMS JUNO.
To: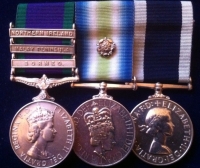 055526. C.D. FALCONER (ME)1
D055526R. C.D FALCONER POMEM(M) HMS FARNELLA
C.D. FALCONER. HMS JUNO.
A very attractive Campaign Service and Falklands / L.S.G.C.  trio. to a Marine Engineer
( HMS Farnella was a mine sweeper trawler )
((HMS JUNO....Probably THE best boat in the R.N.))
" Navigated by Sheer Skill and Genius"

£1150 (s