1914-15 TRIO.
Royal Navy
(Killed In Action/Died of Wounds)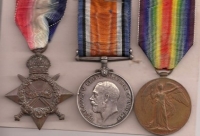 HMS "Calypso"
17th November 1917.
To:
228472. W. .J. SMISSEN. Leading Signalman. RN.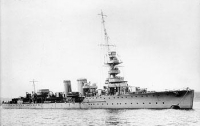 An interesting man who joined the RN on 6th March 1906 aged 18.(with apparent pre-"boy"service from circa 1904.)
Seen in a "spot of bother" on a couple of occassions.
(In the cells for 14 days in June 1907 ....Seen as "RUN" from HMS Warrior in Portsmouth- September 1907. Recovered 5th October 1907 ...Cells 10 days for "indifference" 31.12.07 .....and 42 days Imprisonment & Hard Labour for the desertion of September 07 by warrant of 10.10.07.
After that his conduct became VG for the rest of his recorded service.
HMS Calypso was attacked by the German Navy, Ships Kaiser and Kaiserin (Admiral Von Reuter) during the Second Battle of Heligoland Bite. After firing vigorously for some time a German 12 inch shell scored a direct hit on the upper conning tower of HMS Calypso at 09:40 am. It burst as it penetrated the roof and everybody in the confined space of the tower was killed. Captain Edwards, on the bridge was mortally wounded; the navigator, Lt/Cdr M.F.F. Wilson, was also struck down and rendered unconsious, all the officers and men on the lower bridge were killed.
(Including Ldg Signalman William John Smisssen) who is recorded on his service sheet as being 'DD' (Discharged Dead) "Died of Wounds Received in Action17th Nov 1917.Presumably he was killed outright when the shell entered the lower bridge.
Son of Edward and Mrs E. Smissen of East Sutton Maidstone, Kent.
He is commemorated on The Chatham Naval Memorial having been buried at sea.
SOLD