Family Group: Father & Two Sons.
Father's Medals
Queen's South Africa Medal.
(TRANSVAAL, ORANGE FREE STATE. MODDER RIVER, BELMONT)
&
K.S.A. (01& 02)
( Q.S.A. Officially Engraved, K.S.A. Impressed)
To:

29569. Spr, J.W. DENBY R.E.

&
His elder Son's WW1 Pair:
To: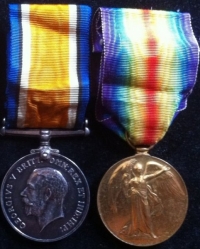 J.19481. J.W. DENBY L.S. R.N.

&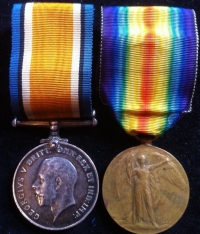 His younger sons's WW1 Pair
To:
J.34663. H. DENBY A.B. R.N.

Father's Medals EF+(never worn). Elder Son's Pair EF+
Younger Son's pair VF.
Copy Short Service Papers for Dad who has an interesting history.
Originally joined the 4/East Surrey Regt and "bought out" . Then shown as belonging to "4th Vol Battn East Surrey Regt" as at 2 July 1890 when he signs up for the R.E. at Woolwich. He was 18 years and 6 months when he joined the R.E. An engineer fitter.
£395