Queen's & King's South Africa Medals ,
To:
7918. Pte. B. PROUDFOOT.
(Royal Scots & 2nd Gordon Highlanders)
& 1914-15 TRIO.
To:
180. Pte. B. PROUDFOOT. P.P.C.L.I.
(Princess Patricia's Canadian Light Infantry)
Private Bennet Proudfoot was born in 1885 in Leith, Scotland and enlisted three times into the British Army.
Firstly for service in the Boer War were he saw service with the 2nd Gordon Highlanders & Royal Scots for a period of 12 years. He then emigrated to Canada, where on 24th August 1914, he enlisted as one of 'the originals' into the Canadian Expeditionary Force at Ottawa. His new unit was the much loved P.P.C.L.I. He was with the unit in France 20th December 1914 and he served an initial period with them until a medical discharge on 8th April 1916 (Duodenal Ulcer).
Some time during the period from 8th April 1916 to 24th April 1917, where he is again seen re-enlisting for the P.P.C.L.I. in Toronto, he got married (Beatrice Ethel Proudfoot). On his second enlistment papers his wife is seen as living at 12 Angles Road, Streatham, London, SW. So, he either married in Canada and brought his new wife with him, or, married her in England and went back off to the war !! Clearly he felt well enough to go back into service and this is reflected by a medical revalidation.
He is shown on his re-enlistment papers as being 5ft 4" tall, blue eyes and dark brown hair.
He had several distinguishing marks (Three operation scars on his stomach), Tattoo right arm (Woman,Two Flags, Scots Girl, Soldiers with two flags)
Left Arm ( Woman's head, Soldier, and a Frog !! ) He was a Presbyterian.
With copies of two WW1 attestation papers.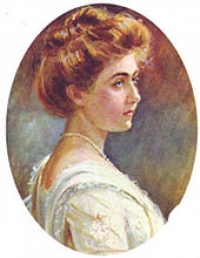 A VERY RARE ITEM & COMBINATION TO A GREATLY SOUGHT AFTER CANADIAN UNIT .

(SOLD)