A COPPER & 'SILVERED' COPPER
(Pressed)
Death Plaque Frame,
1914-1918
(made circa,1920)
By Wright & Son Edgeware.
(Reg No.680784)
RARE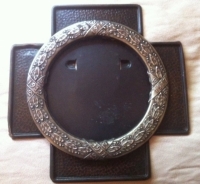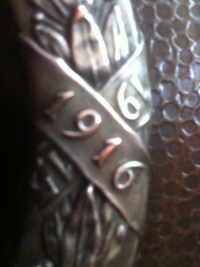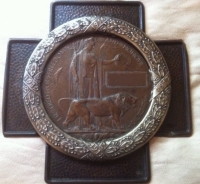 A Rare & Original "Wright" Death Plaque Frame of pressed copper sheeting with a hammer beaten "dimple" pattern and central detachable wreath bearing four dated and overlapping "ribbons" showing the dates of the Great War. Slight bending of the rolled edge in a couple of places. Otherwise very nice.
This is a really scarce item and is seldom seen these days.
Ideal if you are putting together an original grouping of WW1 items.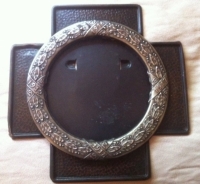 (Display Plaque not included)
ONE ONLY
sold