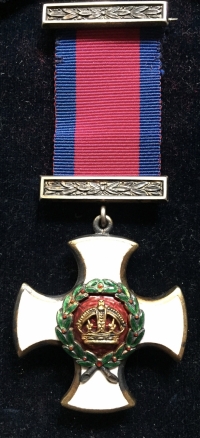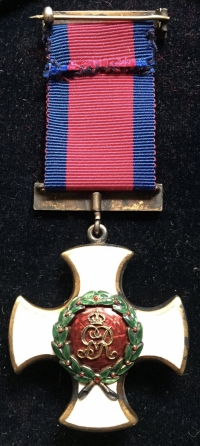 A SUPERB

"MINT STATE"

DISTINGUISHED SERVICE ORDER (GVR).

A Classic Example of this sought after Great War award. This is a truly excellent example in "Gem" condition. We very seldom see a single DSO in this level of preservation.

All the intricate & detailed enamelling is 100% totally spotless.

(With it's original top pin bar which is usually missing) If you have a group with a DSO missing, or need to upgrade one you already have ....this is it !! £1550 With quality part exchanges welcome.