A CLASSIC 'AIRCREW EUROPE' (K.I.A.) Trio:To: Sgt KENNETH HAYES,.21 Sqd,RAF (Blenheim IV) Shot down by ME109 of KG53 (Led by famous POW Escaper Ace FRANZ VON WERRA) on the Rotterdam Raid of 28.8.1941. VON WERRA was the famous and 'unigue' Luftwaffe POW Escaper and ace portrayed in the film ' The One That Got Away' (Hardy Kruger)
.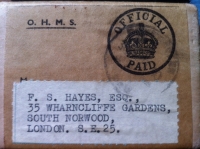 .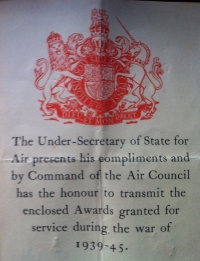 HAYES, KENNETH Rank: Sergeant Trade: Pilot Service No: 1254653 Date of Death: 28/08/1941 Age: 20 Regiment/Service: 21 Squadron, Royal Air Force (VR)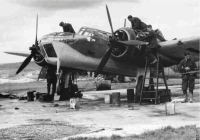 BLENHEIM IV V7435 YH-S Ops: ROTTERDAM This aircraft took off at 14.46 from R.A.F. Watton in Norfolk........ ( However, for reasons not established they were recalled to take off again later in that afternoon. ) The aircraft lost on this raid were all lost between 19.55 hrs. and 20.25 hrs. ....... The target was Rotterdam docks where they were to carry out a low level raid on cargo ships. Two ships were hit and further damage was caused to the docks........ T/o 14:46 Whatton. Norfolk. Crashed at Rozenburg ( Zuid Holland ) 16km WSW OF Rotterdam. All rest in Hook of Holland General Cemetery. ..........Blenheim Z7435 was shot down by Me109 from VI/JG53. By the pilots of JG53 Commanded by Franz Von Werra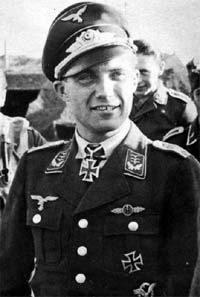 the famous Luftwaffe fighter pilot. In total 18 Blenheimís were involved in this raid with 1 crashing on take off and 7 others being lost during the raid. *( This aircraft was one of four from 21 Sqd which were lost on this raid. Nine crew killed, two POW and one injured. ) [Cemetery] HOOK OF HOLLAND GENERAL CEMETERY Grave Reference:,Row F. Grave 40. The other two crew members: Sgt A.A.C. Shaddick (Obv) Sgt R.F. Brian (Wop/ Air Gunner ) were also killed.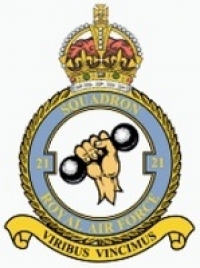 Additional Information: Son of Frank Stanley Hayes and Mabel Helen Marian Hayes, of 35 Wharncliffe Gardens. South Norwood, Surrey. S.E. 25 ..... MEDALS ARE TOTALLY "MINT STATE'" IN ORIGINAL BOX & PACKETS OF ISSUE. ....BOX ADDRESSED TO KEN's FATHER, Frank Hayes. A RARE & IMPORTANT GROUP ( ....Further research continues.....) £995