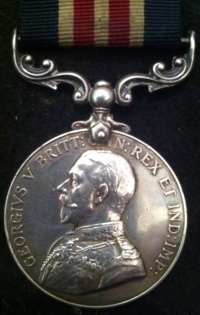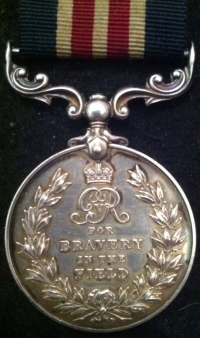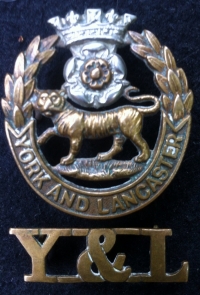 A Single MILITARY MEDAL (1st Day of The Somme) 1st July 1916 To:
17180 L/Cpl Arthur J Hill. 9th & 14th York & Lancs Regt.

WOUNDED on 1st JULY 1916 &DIED OF HIS SECOND FATAL WOUNDING on 15th MARCH 1917

ARTHUR JOHNSON HILL was a pre-war regular with an interesting story & service history. This man's entire life & service history has been most excellently researched by a previous collector and after further exhaustive research of our own we are 100% "more than happy" that Arthur Johnson Hill won his Military Medal on 1st July 1916 during the fighting on First Day of the Battle of The Somme. [NOTE]

From our seriously in-depth research over the past two months we think that Arthur distinguished himself on 1st July by going out into no mans land to rescue & carrying back to our front line positions a very seriously wounded comrade. He was apparently shot in the back while carrying in the man.

During the Battle of the Somme the Yorks and Lancaster Regt sent eight battalions over the top on the 1st July and suffered huge casualties during the day. Eleven battalions of the regiment fought during the Somme offensive. Arthur Hill's award appears in the London Gazette of 11th November 1916 which contains details of very many 'catch up' awards for 1st July 1916, the promulgation of which were initially delayed due to the sheer weight of military paperwork of the July 1916 Somme action. The first Somme gazette of 1st September 1916 was nowhere near recording all the awards for 1st July. (Howard Williamson's book refers) From our own long experience we know that this is particularly true of awards to men who were wounded in action on 1st July 1916.
ENTERED FRANCE ON 30th SEPt 1915. VERY unusually for a casualty and as pension records would never be required, Arthur Hill's full service records & other papers to do with the award of his MM have all survived and copies are included along with a transcript of the other excellent collector research referred to above.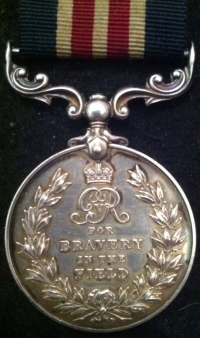 AN EXCELLENT & HISTORIC MEDAL TO A SHEFFIELD MAN (of 166 Rockingham Lane, Sheffield) WHO FOUGHT IN WHAT WAS PERHAPS THE MOST IMPORTANT BATTLE IN HUMAN HISTORY. Arthur's second wounding destroyed his shoulder & made a terrible mess of both his upper legs. He returned from France on the second occasion in a very shocking state. ( A full doctors medical report is in his records ) He sadly died of septicaemia from his second woundings at 01:40 am on the morning of 15th March 1917 while in a London military hospital. He was 38 and when you read his history you will see that he really 'fought the good fight'. The medal is EF on an ORIGINAL RIBBON, and comes with a York & Lancaster other ranks cap badge & "Y&L" shoulder title and FULL PRINTED PAPERS.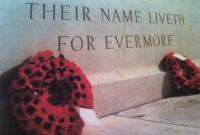 £1550 with part-exchanges welcome.