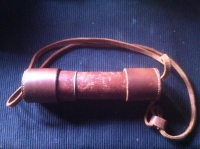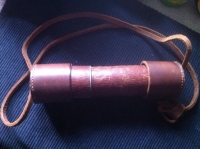 .







A SUPERB & RARE TELESCOPE (USED ON THE SOMME) & THROUGHOUT THE GREAT WAR BY THE WELL KNOWN PERSONALITY & COLDSTREAM GUARDS OFFICER

Captain Francis Periam Acland Hood. M.C.

(Friend of David, Prince of Wales, later King Edward VIII, the abdicated King)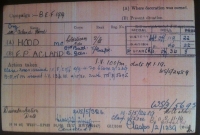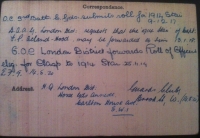 The telescope is contained in it's original fitted leather case with straps and end caps (by Thomas Miller of London Road, Northfleet) and is Superbly hand engraved in running cursive script with the name of the owner on the upper eye piece barrel
" F. ACLAND HOOD3rd C. GDS "

2/Lt -Captain Acland-Hood entered France on 2nd November 1914 and is entitled to a Military Cross, and 1914 Star & Bar Trio.

A Genuine cased Military Cross is included in this sale. SOLD . . Part-Exchanges are welcome.

DO YOU OWN THE ORIGINAL MEDALS OR TRIO ??