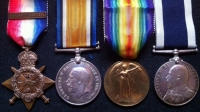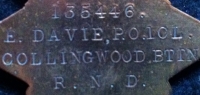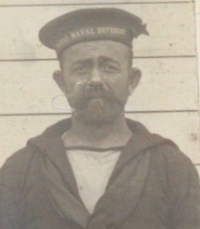 An Attractive Antwerp "Internee" 1914 Star & Bar Trio with Edward VII (Coastguard) L.S.G.C. To:
PO.135446. P.O. E. DAVIE "COLLINGWOOD BN" R.N.V.R. Royal Naval Division.

Ernest DAVIE was from Bexhill Sussex & was born on 5th October 1870. He joined the Royal Navy for a 12 year engagement in 1888. He transferred to the coast guard service in 1898 in which he served until the outbreak of war in 1914 when he transferred to the RND. After the retreat from Antwerp Mr DAVIE was interned in Holland from 24th October 1914 until 4th October 1918.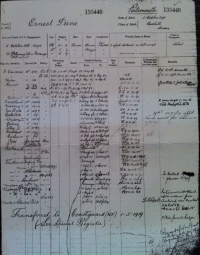 Under the terms of this WW1 internment scheme the RND men were allowed home on leave as long as they agreed to return to Holland. PO Davie had been home once before during July & August 1917 and was again still on leave on 31.10.1918 when he was repatriated just 11 days before the armistice. His leave was then extended until 11.1.1919. He was then transferred & promoted to C.P.O. with the coast guard from 1st May 1919.His address was 24 West Street, H.M. COASTGUARD STATION, VENTNOR, ISLE OF WHITE.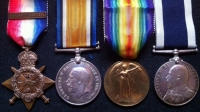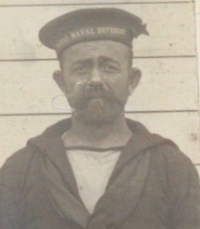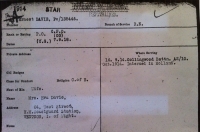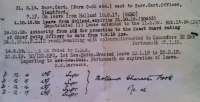 An excellent & desirable group. Medals are EF+ on original ribbons. With three record of service sheets.£695.00