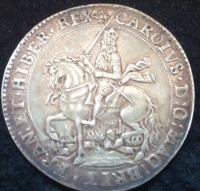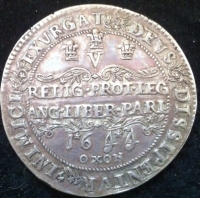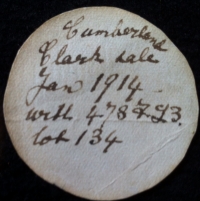 A MAGNIFICENT & EARLY HAND ENGRAVED & 'ENHANCED CHASING' of THE FAMOUS CHARLES I "OXFORD CROWN" of 1644 by RAWLINS.

(Executed on an original coin by a master engraver c,1744) Produced on top of an original and super rare 1644 crown by a master engraver in about 1740. This example is one of perhaps only ten pieces produced for wealthy collectors. It is estimated that only 800 of the original Oxford crowns were struck in 1644 and hence even 100 years later it wasn't possible even then for a collector to obtain a quality example.This excellent example was owned at the turn of the century by the well known & wealthy collector Mr Cumberland-Clark who in the late 19th century formed an outstanding collection of the coins of Charles I. Mr Cumberland-Clark could indeed be seen as a forerunner of Mr John Brooker who's collection was sold in the 1980's .Even Mr Cumberland-Clark wasn't able to obtain a quality example of the rare Rawlins crown and elected to add this chased example to his collection. The collection was sold in 1914 and with the coin comes an original sales ticket from the sale for lot 134. The coin has been in a private collection since the mid-1960's and at the time of writing we are not aware of the disposition of any other of the few examples.£5995 (with part exchanges of medals or other coins very welcome)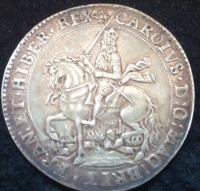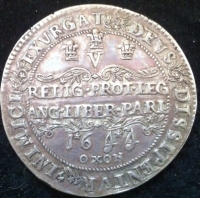 :NOTE: An EF example of an original coin would now cost you in excess of £250,000.....even if you could locate one!