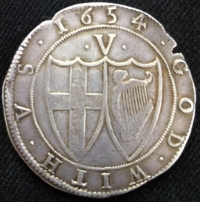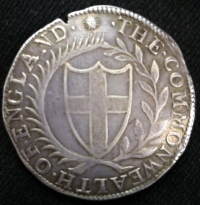 A SUPERB COMMONWEALTH CROWN of 1654.(mm.Sun)

A totally original coin of excellent quality with lovely steel grey colour and hard flashy surfaces.
Struck under Oliver Cromwell "The Lord Protector" and one of the most sought after classics of the English Civil War series.This is the 'Non-Overdate' 1654 coin, which is the Key Date / Variety of the series.

GVF & BETTER FOR ISSUEVERY RARE WITH FEW BETTER KNOWN.
SOLD

(*Part exchanges with medals or with other coins are welcome) Call us today 01342-870936.