A RARE & HIGHLY SOUGHT AFTER
KOREA AND U.N. KOREA PAIR

To:
22369236. PTE. A. O'DONNELL. GLOSTERS.
' THE GLOSTERS '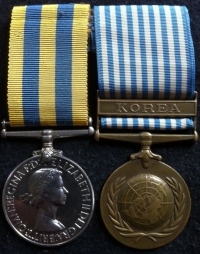 This man is not listed on the current casualty or P.O.W. list for the action at
IMJIN RIVER
and we thus presume he was one of the VERY few and VERY lucky men who managed to avoid death or capture and got back to the British lines after the action.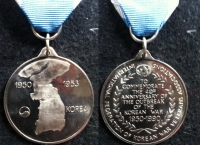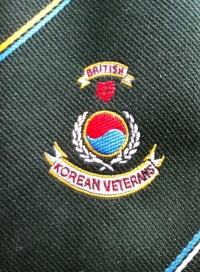 Including a Private Commemorative medal and the recipients tie.
In any event, a highly sought after pair of medals to the famous Glosters.
Korea Medal is in practically "Mint State"
SOLD