A Superb & Rare
1914 Star & Bar Trio,
Death Plaque & Scroll
with all original postal tubes, envelopes and papers
To:
7007. Trooper-L/Cpl GEORGE HYDE,
11th HUSSARS.
KILLED-IN ACTION.
13th October 1914.

1st Day of The Battle of Armentières
(13th October - 2nd November 1914)
Seldom does one come across a more emotive grouping than this. George Hyde was a member of just about THE most famous cavalry regiment in the British Army, the 11th HUSSARS. who famously Charged as part of The LIGHT BRIGADE and the BATTLE of BALACLAVA on 25th October 1854.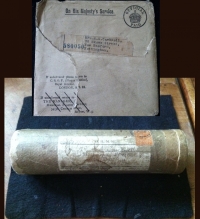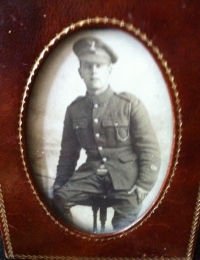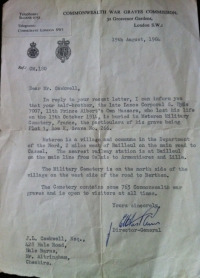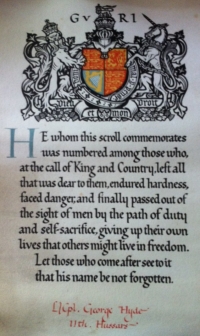 The 11th HUSSARS landed in France as one of the very first units into the field on 15th August 1914 and were engaged in some of the earliest fighting of the war.
The medals were sent to George Hyde's sister, Mrs W.H. Cawkwell who at the time of issue in 1922 resided at 35 Ekowe St, New Basford Nottingham. Her husband, Mr. C. Cawkwell wrote to the Commonweath War Graves Commission in August 1964 requesting details of George Hyde's resting place, and it can be assumed that a much belated family visit perhaps took place at
METEREN MILITARY CEMETERY
where George Hyde is buried and remembered with honour.
RESEARCH IS ONGOING INTO THIS WONDERFUL & RARE
GROUPING.
After almost 40 years in medals we've never had an assembly of this level of completeness to the 11th HUSSARS.

Includes. 1914 Star & Bar Trio, and both the original 1914 Star and Clasp, & War & Victory Medal Pair, letters of issue. The Death Plaque, Both the card plaque holder, Royal Letter, and postage envelopes, The Scroll and scroll postal tube are both present along with an original family photo of George in a small leather and gold embossed bedside frame and a recent laminated enlargment of this. Also copy MIC in colour.

Medals practically Mint with original ribbons.
VERY RARE

£1750