GORDON HIGHLANDERS
(ANZIO Prisoner Of War)
( 4th Feb 1944 )
Group of Five with Papers.

1939-45 Star, Africa Star (1st Army), Italy Star, Defence & War Medals.
To: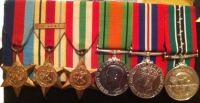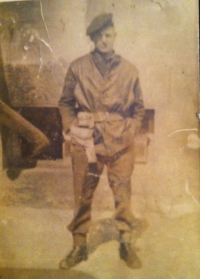 Pte. GEORGE WILLIAM TEWKSBURY.
THE GORDON HIGHLANDERS.
Who was taken prisoner by German Troops when the Anzio beach head was penetrated on 4th February 1944.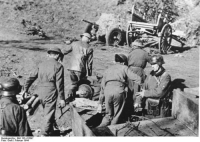 Includes official notification of capture sent to his father by Infantry Records Office at Perth.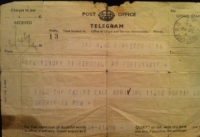 Also included is the telegram Pte Tewksbury sent to his parents announcing his arrival home after his release.(28th April 1945). An interesting group, worthy of much further research. (includes an unofficial POW medal ( Court mounted as worn )
£395