An emotive and scarce,
1914-15 Trio & Plaque
To: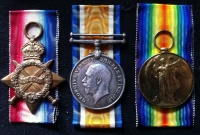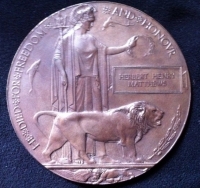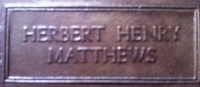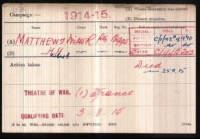 18995. Pte H.H. MATTHEWS. 2/Wiltshire Regt.
Who Died or was Killed in Action
on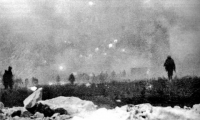 1st Day, Battle of Loos. 25th Sept 1915.
GAS ATTACK AT THE BATTLE of LOOS .

Although Private Matthews MIC states "DIED" 25.9.15" He has no known grave and is commemorated on the Loos Memorial to the missing.
He was almost certainly Killed in Action, the card entry being erroneous.
He was the Son of Charles and Ruth Matthews of Rough Moor, Bromham, Chippenham, Wiltshire.
A HIGHLY DESIRABLE GROUP
£650