A most unusual group to a long service soldier in both wars. 
WW1 Pair, 39-45 Star, Africa (8th Army) Def, War, L.S.G.C. (GVI) (Reg Army)
Fought at 1st Battle of El Alamein,
Drowned at Sea on MV ABOSSO II 29th October 1942. 
To:

241374. Pte F.V. Peters.
Royal West Kent Regt ( on WW1 pair).
Later 156228 Machine Gun Corps. WW1.
L.S.G.C. (1938)
to
'ROYAL TANK CORPS' 



WW2 Service with 8th ARMY
 Royal Armoured Corps at 1st Battle of El Alamein.
Wounded and shipped out of Cape Town en-route to Liverpool on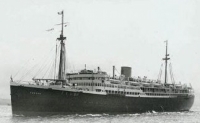 MV ABOSSO II.
The ship was torpedoed and sunk on 29th October 1942 by German Submarine U-575.
Sgt F. V. Peters was Lost at Sea.  
FREDERICK VICTOR PETERS.
(Read his Story....He had a hell of a time in both wars.)

This soldier was born in Brixham, Devon in  1898 and had a long and interesting career in two world wars until his sad death in 1942.

During The Great War he joined the 10th Royal West Kent Regiment in 1915 (almost certainly aged 16) as ( 241374 ) and served in France from May 1916 and took part in The Battle of The Somme, 1st July 1916- November 1916 with more service in France during 1917.  Moved to Italy in 1917 and back again to France in 1918. Later during WW1 he transferred  to the Machine Gun Corps and became  ( 156228 ).
10th ROYAL WEST KENT REGIMENT.
Formed at Maidstone on 3 May 1915 by Lord Harris, Vice Lieutenant of Kent, at the request of the Army Council. Attached in July 1915 to 118th Brigade in 39th Division but transferred in October to 123rd Brigade in 41st Division. Moved to Aldershot in January 1916.
4 May 1916 : landed in France.
The next notable engagement was the great offensive on the Somme in July 1916, with the 1st, 6th, 7th, 8th and the new 10th and 11th Battalions involved. 
In July 1916 the 10th Battalion, at the point of the bayonet, charged the German positions on the Messiness Ridge, which was reminiscent of the old 50th (West Kent) in the Peninsular war some 100 or so years before!  This was followed closely by the11th Battalion who dealt ruthlessly with a German machine gun during their attack. Later that same month the Regiment was to witness the horrors of the 3rd battle of Ypres forever known as Passchendaele. 
November 1917 : moved with the Division to Italy but returned to France in March 1918 ready for the German Spring Offensive.
In 1920, twelve Armoured Car Companies were set up as part of the Tank Corps, (***absorbing units from the Machine Gun Corps;***) of which Peters was already a member.

Eight of those Armoured Car units were later converted into independent Light Tank Companies and he was  part of the original compliment of one of these  companies.

Also in 1920, as part of Army Order 338 , soldiers were re-numbered on a new system. At that time Pte F. V. Peters became ( 7812137 ) *his new Machine Gun Corps number".His training with the new Light Tank unit took place in Dorset and on Salisbury Plain. 

He married Muriel Irene Body in 1922 at Wareham in Dorset, and post WW1 and during WW2 she resided in North Tidworth, near Salisbury.

In 1938 at age 41 as a Corporal he received his Regular Army L.S.G.C. ( GVI)  for 22 years service. The number used on this medal was still ( 7812137 ) his 'new' 1920 Army number.

He further retained his MGC service number when he transferred as a Sergeant to The Royal Armoured Corps with which he fought as part of The 8th Army....The 'Famous' Desert Rats.

Throughout this final period of his service he was commanded by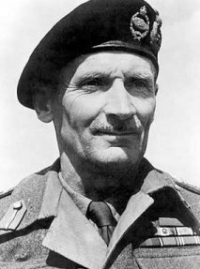 General Bernard Montgomery, during the famous desert battles against Germany's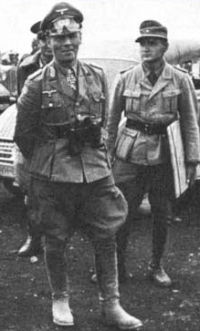 Erwin Rommel and his Afrika Korps.

He took part in the First Battle of El Alamein and during later fighting it is thought that he was quite seriously wounded.

He was evacuated from North Africa via Tobruk to Cape Town, and was returning to England ( Liverpool ) on MV Abossa II when when the ship was torpedoed by a German  U-boat (U-575)  on 29th October 1942. He did not survive the sinking.
Ironically on the 29th October 1942 the final Battle of El Alamein was in full swing!


The Details of the sinking are :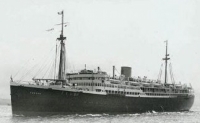 M.V. ABOSSO II

Elder Dempster Lines passenger/cargo liner of 11,330 tons (Capt. R. W. Tate) while on its way from Cape Town to Liverpool, she was attacked and sunk by torpedoes from the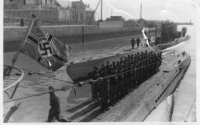 German Submarine U-575  
Captained by Kptlt. Gunther Heydemann, when about 589 nautical miles (1,091 kilometres) north of Lagens Field, Azores Islands. Two torpedoes were fired at intervals of twenty minutes, the second sinking the Abossa in about fifteen minutes. There were only 31 survivors including five Dutch members of the 33 Netherlands Royal Navy and one female passenger out of the ten women on board. Three of the four Royal Navy men on board survived. All survivors were in lifeboat No 5, the only lifeboat with survivors that didn't capsize. In all, a total of 168 crew and 193 passengers were lost (=361). Among the passengers were 44 newly trained pilots from the No 23 Service Flying Training School, X Flight, Advanced Training Squadron, at Heany, Bulawayo, Southern Rhodesia. Pilot Officer William B. Thomson of Saint John, New Brunswick, Canada, was the only survivor from this pilot graduating course. Survivors were picked up from the freezing Atlantic 36 hours later when an Australian Navy Lieutenant on board the sloop, HMS Bideford, which was escorting a troop convoy proceeding to North Africa as part of Operation 'Torch', sighted their lifeboat. The sloop put them ashore at Gibraltar three days later.

Pilot officer Thomson was assigned to return to Britain onboard a Sunderland Flying Boat, one of two which were to take off in formation. On take off his plane developed engine trouble and take off was aborted and delayed for a few hours. The other Sunderland, which had a number of high ranking officers on board, plus five passengers, continued on to Britain only to crash in heavy fog upon arrival...all the five passengers were killed. Pilot Officer Thomson claimed that it was only fate or his lowly rank which kept him off the ill-fated flight. (He died in 1993) On the Alamein Memorial are inscribed the names of 19 RAF men lost on the Abosso. Others are commemorated on memorials in various countries including Singapore (21) and one name on the Australian War Memorial.
The U-575 itself was sunk on March 13, 1944, with the loss of 18 crewmembers. There were 37 survivors.)

Sgt Peters was 45 and the husband of Mrs  M.I. Peters of North Tidworth, near Salisbury, Wiltshire.

He is commemorated at Brookwood Memorial, Panel 1, Column 2.

A MOST UNUSUAL AND HISTORICALLY IMPORTANT GROUP COMBINING JUST MAGNIFICENT SERVICE IN THE TWO WORLD WARS, 
TAKING PART IN TWO MAJOR BATTLES & FINALLY LOSING HIS LIFE IN A FAMOUS U-BOAT SINKING.