An Early (1940) and Excellently Documented
DISTINGUISHED SERVICE MEDAL.
(H.M.(Asdic)Trawler."Northern Pride" (Penant No.FY 105)
Anti-Submarine & Mine Detection.
With
1939-45 Star-Atlantic Star-Defence Medal-1939-45 War Medal.
To: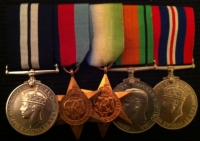 Petty Officer DAVID WILLIAM CRESSEY. RNR.
Citation
(London Gazzete 1st January 1940)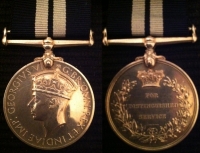 "For unfailing courage, endurance and resource in HM trawlers, drifters and minesweepers in their hard and perilous task of sweeping the seas clear of enemy mines and combating submarines".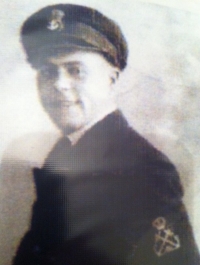 David William Cressey &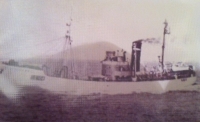 H.M.T. "Northern Pride" |

GROUP COMES WITH 12 PAGES OF RESEARCH AND REPRODUCTION PHOTOGRAPHS. (INCLUDING INTERESTING FAMILY RESEARCH INTO THE CRESSEY FAMILY LINE)
SOLD