A FINE
MILITARY MEDAL
&
1914-15 TRIO.
CANADIAN FIELD ARTILLERY.
(6Bty/7Bde)

To:
Gnr/Sgt. 41804. H.HARTLEY. CAN:FD:ART.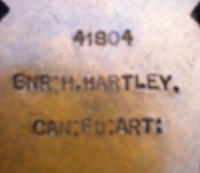 An interesting ex-Preston (Whalley) resident (born in Nelson in 1892 ) who had clearly, like so many other men, gone to live in Canada and who had volunteered for service in the C.E.F. (23th September 1914) (Attested, 7th January 7th 1915). It seems that like many young men who joined the army, he went off to war leaving a lady "in the family way".
The lady in question, a Miss Emily Stacey of 32 Queen's St, Whalley was receiving C$2.50 per month of his pay from March 1915 as a result of a maintenance order made in February 1915.
On joining the Canadian Army, Herbert Hartley gave his English address as "The DOG INN" at Whalley and his trade as "Butcher"
The Inn is still there !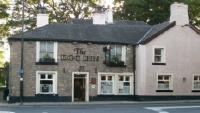 Hartley had a bit of a chequered career during his early time in the army.
In 1915 he got 21days field punishment for refusing to obey an order, and in March 1915 he was sentenced to 6 years penal servitude for Drunkeness and assaulting a civilian inhabitant. Sentence commuted to 3 months hard labour. This seemed to do the trick and he was prompoted well and in May 1918 he became a Sergeant. In December 1917 he was kicked in the face by a horse and badly cut. He was discharged at the end of the war and came back to live in Whalley at the Dog Hotel. He died 23rd April 1965.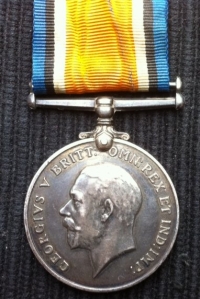 Also included is the Silver War Medal of his brother.
To :S4-039203.Pte M.C. Hartley. A.S.C.)
The family grave is at WESHAM (Nr Kirkham, Lancashire)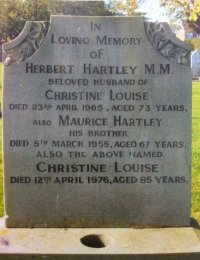 Comes complete with a good research file and some recent photos etc.
WORTHY OF MUCH FURTHER RESEARCH.

A GREAT AND MUCH SOUGHT AFTER CANADIAN AWARD.

£SOLD