A HIGHLY IMPORTANT WORLD WAR 2, KOREAN WAR & L.S.G.C. (QEII, & Bar! )
MERITORIOUS SERVICE MEDAL (QEII) GROUP of 10.
1939-45 Star, Africa Star (1st Army Clasp) Italy Star, France & Germany Star
Defence Medal, War Medal,
Korea Medal,
UN Korea Medal (with Korea Clasp)
(Regular Army L.S.G.C. & Bar) (QEII)
35 years service.
Meritorious Service Medal. (QEII)


To:
1946459. SGT- WOII. T.R. VINCENT.
ROYAL ENGINEERS
(SPECIALIST COMBAT ENGINEER)
& later
ARMY RECRUITING DEPARTMENT.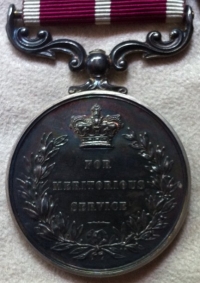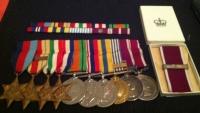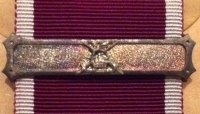 A magnificent group of ten to a man who served in two wars and in Army recruiting over a period of almost 39 years. W/O Vincent VERY unusually also qualified for an 'extra 15 years service clasp' to his Regular Army L.S.G.C.
We cannot ever remember seeing one of these before.
Indeed, the presenting officer stated had never presented another one either !!
Terrance Vincent joined the Army age just 14 in 1936 and served as a specialist combat engineer (Bridge building & Road Specialist) during some of the most famous actions of WW2 in the North African Desert against Rommel with the1st Army. Also serving in Italy during the landings and during the latter period of the war in France and Germany in support of our advancing troops.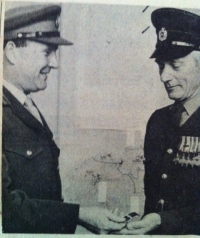 Comes with a HUGE file and selection of original personal papers, (including the original MSM citation), record of service book, pay book, etc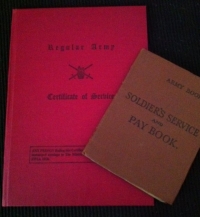 newspaper cuttings and photos. One of the very best documented and supported groups we have seen for a very long time.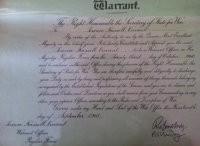 An exceptional LSGC/MSM group to an exceptional long service soldier.
SOLD