SOUTH AFRICA MEDAL 1853
(91st Foot)
"Argyle & Sutherland Highlanders"
A very scarce Kaffir War Medal
To:
ARMr SERGt. CHAs HILLMAN. 91st FOOT.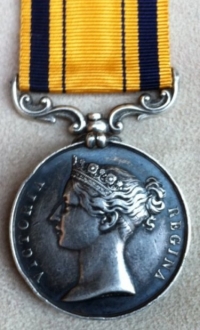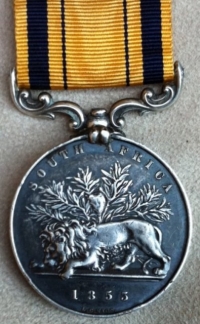 Officially Impressed in the normal early 'NGS' style.
One or two egde bumps and a neat almost invisible repair to the swivel pin.
All naming is 100% spot on ! Nice original dark tone. VF+

A scarce medal to a man of an unusual rank of 'Armourer Sergeant'.
Roll confirms medal sent out on 22nd March 1856
Hillman served from 1850-1853.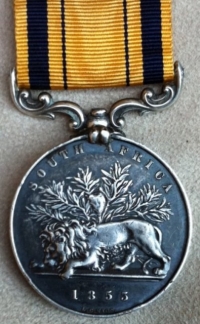 SCARCE
SOLD